10 Awesome Gifts for Singers and Musicians
A collection of some spectacular gift ideas for singers. A list of suggestions on what to give to a vocalist and aspiring musician that'll please them.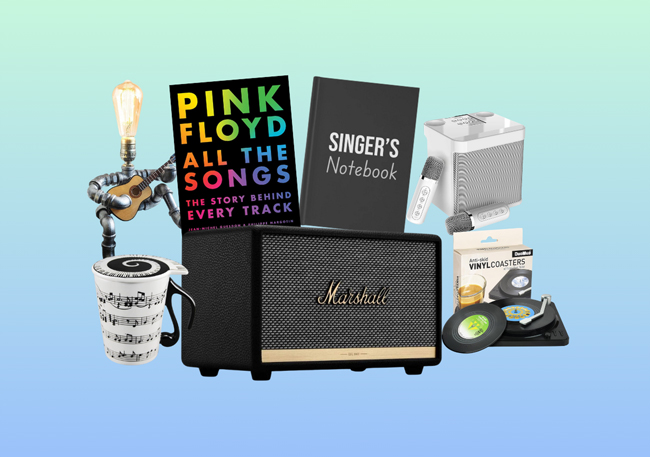 "If God wanted the woods to be quiet, He would not have given birds songs to sing."
Almost everyone enjoys listening to good music, but not many people are talented enough to sing a song and make it sound good. Just ask the drunks at the karaoke bars trying to pour their heart out and the people listening to them.
A good singer is like a puppet master of human emotions. They can pull at your heartstrings with the right inflection in their voice. They can evoke memories of happiness and sadness, sometimes at the same time. They can remind you of a long forgotten memory you didn't even knew existed.
They say music is good for the soul and unless you're someone who only listens to instrumental, you know how essential vocalists are in making great music. Such artists are rare and must be appreciated. This is a list of some cool gift ideas for singers in your life. Pick one that suits your recipient.
1.
Marshall Action II Speaker
Your average bluetooth speaker does a fine enough job at playing your favorite music and make it sound good, but it doesn't compare to a sound quality you'll get out of a Marshall speaker. The brand has been around for a while and specializes in making speakers, amplifiers and music accessories that professional musicians prefer.
If your recipient is a singer, they'll appreciate the experience of listening to their most loved songs on the Marshall Action II. It's one of the best speakers on a budget. A perfect gift for any music lover.
2.
Chronicles - Vol 1 by Bob Dylan
Bob Dylan needs no introduction. Everyone and their mother has heard of the best selling folk singer in the world. The dude popularized folk music to the world and still has millions of fans that listen to his classics everyday.
In Chronicles - Vol 1, Dylan tells you his story–how he got started as a musician, the people that he met on the way, the strange world of the music industry he saw and the struggles of a singer trying to make a name for himself.
This book is an ideal gift for any singer who enjoys reading. If your recipient likes to read biographies of singers and they're a Bob Dylan fan, they'll love this gift.
3.
Singer's Notebook
Anyone who has worked in a creative field and relies on original ideas for their job know how hard they're to come by. And when they do, in fact, show up they tend to not stick around and often get lost in the subconscious maze.
This notebook is an simple yet ideal gift for any singer who's in a habit of jotting down their own lyrics ideas. And while any notebook does the job, it doesn't hurt to have one that's dedicated to the job and says so on the cover. Your recipient will see this present as a acknowledgement of their aspirations and will appreciate it.
4.
Musician's Coffee Mug
Coffee mugs don't make the most desirable gifts. Chances are that your recipient owns a dozen of them already that they got as presents. Overall it's not the best idea for a gift. That doesn't mean you should never consider them.
Like everything else in the world, they have a time and a place. Your recipient might not be thrilled by a "Best Singer Ever" mug but a great looking mug that's relevant to their interests will be appreciated. Such as this beautiful looking musician themed mug. It'll make a fine gift for any singer who enjoys their cup of coffee, or chocolate milk.
Suggested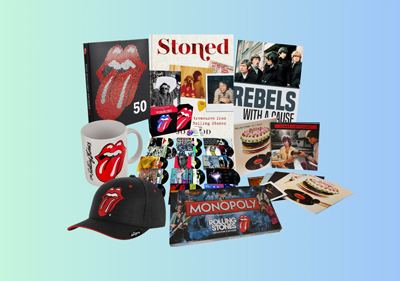 25 Cool Gifts For The Rolling Stones Fans
A list of impressive gift ideas for The Rolling Stones Fans. This gift-guide brings you a collection of coo...
5.
Portable Karaoke Machine
Karaoke nights are fun, especially when mixed with somewhat responsible intoxication. Someone who sings for a living will appreciate a gift that gives them the ability to have impromptu Karaoke nights in the comfort of their own home.
This one comes equipped with bluetooth and wireless mics, it looks gorgeously classy and It's portable, which is a convenient feature. It'll make a perfect gift for anyone who enjoys singing.
6.
Sony Voice Recorder
Improving any skills requires lots of practice and constant adjustments. And in order to make those you need feedback. A device like this allows a singer or a vocalist to record themselves and get instant feedback to work on. It's an incredibly useful tool for any student who is aiming to improve their skills.
If your recipient is a singer who's passionate about their craft and someone who strives to get better they'll appreciate this Sony Voice Recorder as a gift. With this they'll also be able to record their impromptu melody ideas and even lyrics they come up with. You can also gift this to a writer or a journalist.
7.
Retro Vinyl Coasters
Life is too short to be wasted by looking at boring coasters. Everyone deserves to own cool coasters that are fun to look at. Creative people love surrounding themselves with beauty. It makes us feel good and homely.
If your recipient is a singer or musician who likes having music themed objects in their home since it is what they love, they'll appreciate getting these retro vinyl coasters as a present. After all, everybody needs coaster to save their furniture from untimely, water ring driven death.
8.
Pink Floyd All The Songs
There's no shortage of Pink Floyd fans in this world. Chances are that you throw a few darts blindfolded and you'll land one on someone who loves the band. They were the masters of writing songs that became culturally significant. Any aspiring singer or songwriter can learn a lot from their music.
Pink Floyd All The Songs is a book that explores the story of the creations of all the songs by the band. It's an interesting look at the creative process and how the mind of a great artist works. Not everyone is thrilled by getting a book as a gift but If your recipient is a Pink Floyd fan and a singer they'll find this book to be a impressive gift.
Suggested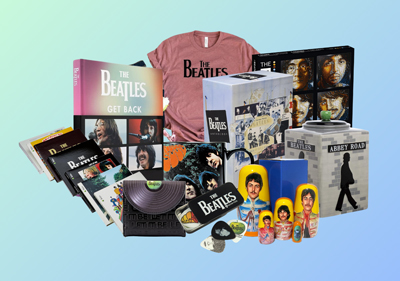 27 Rocking Gifts for Beatles Fans
A collection of some cool gift ideas for fans of the Beatles. This is a tier list of the Beatle themed gift...
9.
Industrial Music Lamp
An odd, quirky gift like this is not for everyone. Some people just prefer normal things. Picking the perfect gift requires you to know your recipient's tastes and personality. If you know the person well enough to know that they'll appreciate this guitar playing lightbulb-head-man with pipes for limbs, go for it.
This lamp will make a fine gift for any singer or musician. You can also gift this to a guitar player with a sense of humor. I suggest you don't waste such a gift on someone you don't know well enough. It might not land.
10.
Mastery
When we see someone who's so great at what they do we can't help but feel like they have a talent or a gift that allows them do achieve such a feat. Like a magician who has practiced a trick so many times that they can do it flawlessly and without effort yet you only get to see the few seconds of performance that seems like real magic.
Mastery by Robert Greene explores how the great achievers in history got to the levels of expertise and creative genius that they did. It tells you how the process of achieving mastery in any field works and how you can use the methods that the greats used to practice your own craft.
You can gift this book to anyone who enjoys learning about things or those who are ambitious. If your recipient is a singer with big dreams they'll find it useful.
This post was originally published on Aug 5, 2022