11 Charming Gifts For EMTs & Paramedics
A list of charming gift ideas for EMTs and paramedics. You'll find a collection of thoughtful gifts that your recipient will love.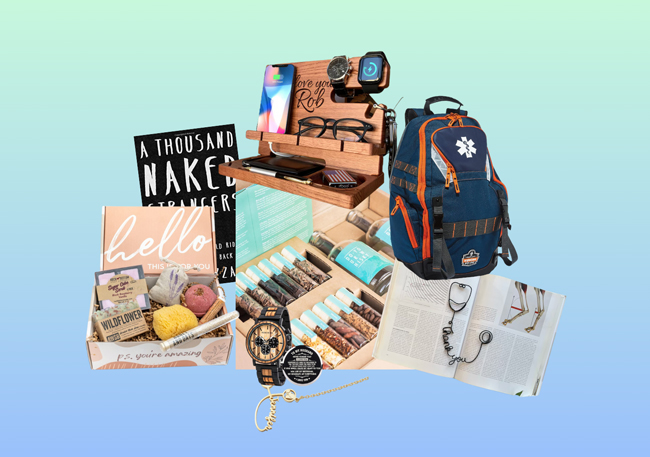 "EMTs are privileged to play in life's great game. Too many unlucky people watch the action thunder by, stuck at a desk, or watching it on television at home.""
Life as an EMT may be stressful as it involves working with uncertainties on a daily basis. Not to mention the emotions that come with being around life and death. It can be, and often is, a difficult job. Doctors tend to get all the credit and prestige that comes with a profession known for saving lives, but paramedics don't get the praise they deserve, even though they're the ones rushing to the people in need and making sure they have a fighting chance at survival.
These unsung heroes need to be shown some love and appreciation. A good way to do it is through a thoughtful gift that communicates that without needing words. Paramedics do tend to get many gifts by people they've helped. This guide will tell you the best gifts that'll do the job.
1.
Stethoscope Necklace
If your recipient is a loved one; maybe a romantic partner, spouse or even a close friend, this beautiful stethoscope necklace is a great choice. A necklace is a kind of gift that expresses desire.
Giving them this necklace will let them know that you acknowledge the importance of their work and what it means to them (the stethoscope symbolizes that.) and that you think of them as attractive (symbolized by the necklace.)
Suggested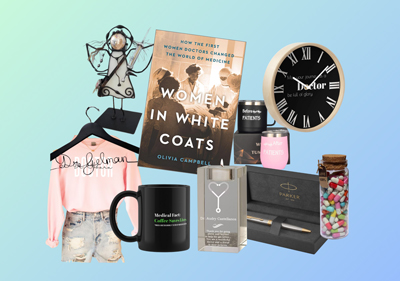 15 White Coat Ceremony Gifts for New Doctors
A gift guide with a list of some charming gift suggestions for young doctors to give to them on their white...
2.
Bellroy Wallet
Even if your gift is meant for an EMT or a paramedic, it doesn't need to be related to their jobs. People are more then their jobs. They're humans with a human need of wanting nice things.
This classy Bellroy wallet will make a fine gift for your recipient. It looks and feels great and is useful. If you want express your appreciation or say thank you, just write a note and put it inside.
3.
DIY Whiskey Infusion Set
EMTs and Paramedics have a tough job. Their days are often filled with stressful situations and all that strain can be exhausting. Wanting to relax with a glass of whiskey at the end of the day is natural as long as not overdone.
If your recipient is a whiskey guy or gal who enjoys trying out their own recipes they'll appreciate getting this infusion set as a gift. It comes with two glass prep bottles, six whiskey ice cubes and a set of premium ingredients.
4.
Personalized Men's Watch
People tend to enjoy getting personalized gifts. It makes them feel special knowing their gift is one of a kind. Also, such gifts are useful when you want to convey a message that you want to last as long as their gift does.
This personalized men's watch will make a charming gift for any male EMT or paramedic. You can get their name and a personal note engraved on the back to make it more memorable
5.
First Responder's Backpack
Recipients prefer getting practical gifts that they can use. There are exceptions to this rule. For example, a wife won't appreciate getting a toaster oven on an anniversary, or when the recipient is expecting it to have symbolic value. In that case a less practical but more expressive gift is appropriate.
🞺
Tip
If you're picking a practical accessory for someone, make sure the item is of the brand they'd use and the color they'd prefer. Also, if they own a similar product, give them a better one to replace it with.
For everyone else practical gifts are fine. This first responder's backpack is a good choice for a gift to give to any EMT or paramedic. It's durable and has every feature any first responder wants in a backpack.
6.
Personalized Docking Station
A gift should be useful yet feel personal and "giftlike." You're better off picking something that they'll have with them for a long time reminding them of you. It's the secret to memorable gifts and lasting relationships.
This personalized docking station is a classy gift which your recipient will cherish. Let your favorite paramedic know how important they are to you. You can have their names carved on it with a message of your choosing. Also, the sellers offer a wide variety of fonts and graphics to choose from so you can design it to suit your recipient's style.
Suggested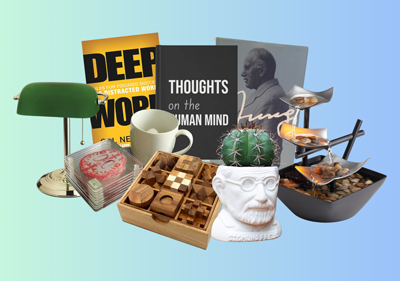 11 Classy Gifts for Psychology Majors
What to give to someone who'll psychoanalyze your gifts and judge you for them. Here is a list of some cool...
7.
A Paramedic's Wild Ride to The Edge
The right book can make a great gift. If you know your recipient's preference in books and pick one that they'll enjoy reading, they'll be pleased. You shouldn't give books to a casual reader though, only the ones who love reading.
Written by a former paramedic, A Thousand Naked Strangers is about his experience working as an EMT in some shady parts of Atlanta. His experiences dealing with uncertain situations and the lessons he learned on the way. Any new EMT who enjoys learning through stories will appreciate this book.
8.
Personalized Stethoscope Bookmark
Sometimes a gift can convey emotions and help us express our feelings in a way that words can't quite do. Gifts have their own language they communicate. If you're feeling grateful to a paramedic who helped you, this personalized bookmark will let them know of it.
If they're a person who enjoy reading, they'll appreciate this custom bookmark even more.
9.
Riding The Lightning
Humans are wired to crave stories. Especially the ones we can relate to and those which can tell us what we need to learn about the world.
Riding The Lightning is a story about a NYC paramedic's experiences and struggles before, during and after the pandemic. This book is a fascinating read that show us a glimpse of what life is like for those who we rely on to save us during emergencies and how challenging the work can be. Any curious new EMT will get to learn a few things. It'll make a fine gift for a reader.
Suggested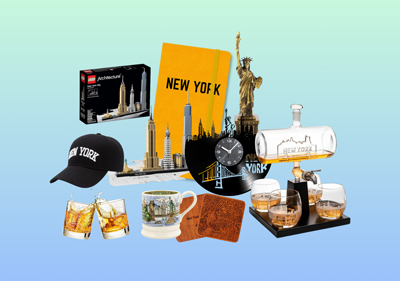 10 New York Themed Gifts for People Who Love The City
A cool collection of gift ideas for people who love New York. A list of things that any true Yankee will wa...
10.
Handcrafted Spa Relaxation Gift Box
Even when we know that we need a break from our hectic schedule to relax and take a breath, it's hard make yourself do it. Some people work too less, others too much. And those who fall in the latter category sometimes need to be reminded to relax a bit.
This spa relaxation gift box is a great way to do that. Once they have it, they'll use it and be grateful for it. The EMT in your life is likely overworked and tired. Let them know you care about their wellbeing through this present.
11.
Personalized EMT Keychain
We are social animals who crave validation from the people around us. Small gestures that lets someone know they're appreciated and respected go a long way. Even a message engraved on a keychain telling them to be strong will help them when they need the motivation.
This personalized EMT keychain will make a fine gift for any recipient whom you want to encourage and make feel loved. A thoughtful gift they'll cherish.