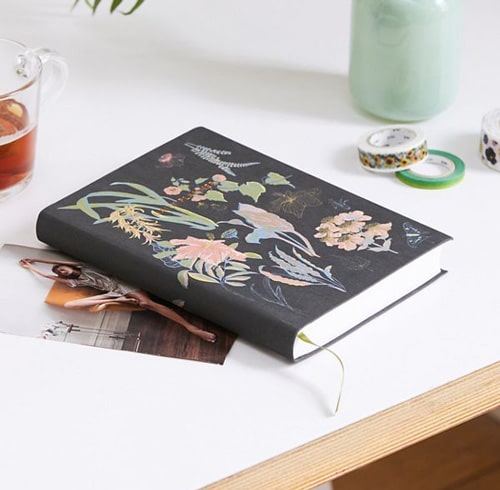 Patterned Daily Planner
| Ideal Age | Source | Price |
| --- | --- | --- |
| 22 - 30 | Urbanoutfitters.com | $24 |
A daily planner with a beautiful cover is a charming gift for women who are neat and organized. It's a practical gift for a practical woman.
Some people keep daily planner. It's a good habit to have. Order is essential to productivity and a healthy mind. Without a game plan you face chaos. A little spontaneity is important for creative inspiration but for the most part having no plan leaves you aimless and causes procrastination.
Women are generally more organised than men. If they weren't we'd be living in chaos. And so this is an ideal gift for young women. Will work for anyone from the age of 22 - 30.
This is not an ideal romantic gift for a girlfriend or wife. You can gift it to a friend or sister.
Don't gift this to anyone who is messy. They'll end up using it to jot down random stuff and waste it. In turn this will make them think of this gift as unimportant.
Recipients love practical gifts they can use. Anything they can imagine a place in their lives is appreciated. A gift like this may not seem like the most impressive presents, but research shows that practical gifts are preferred.
ideal gift for:
✔

Freelancers

✔

Organized women

✔

College students
Don't Gift to: