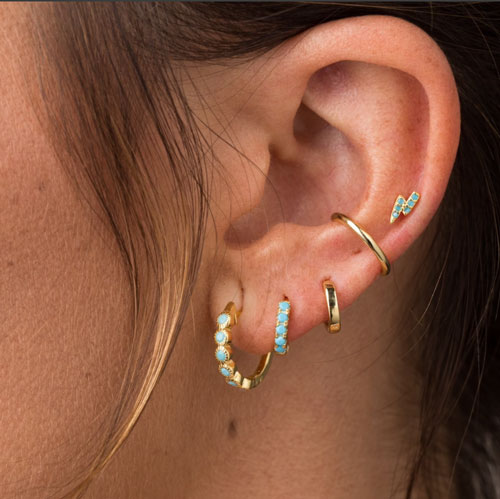 Small Hoop Earrings
| Ideal Age | Source | Price |
| --- | --- | --- |
| 25 - 30 | Etsy.com | $24+ |
A perfect gift for women who love minimalistic jewelry. Impress them with these handmade black hoop earrings.
Most men think that finding a gift for a woman is complicated. But all you really have to do is find something they feel is a romantic gesture.
It can be a simple thing, such as a piece of jewelry. And it doesn't have to be expensive. As long as she can rightfully wear it and is reminded of you, you're good.
This small hoop earring is simple enough but is also a good choice. It's black and goes with practically everything from a casual t-shirt to a dress.
Jewelry and accessories should match a person's personality. If she's the casual, laid back type, this one will suit her perfectly. You can get a gist of a woman's style just by looking at what she is already used to wear.
This is an ideal gift for younger women. Perfect for the artistic types. The earrings are quite stylish and are sure to be loved.
Maybe you can tag it along with a note saying something about how you picked it because it matches her personality. They'll love that.
ideal gift for:
✔

Women who wear minimalistic jewelry

✔

College girls

✔

Artists
Don't Gift to:
✖

Women who prefer formal jewelry