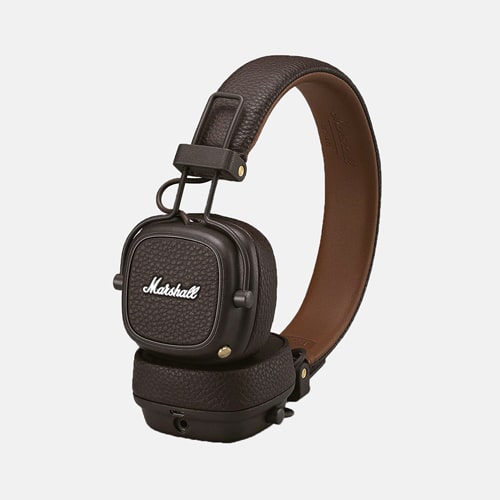 Marshall Major III Headphones
| Ideal Age | Source | Price |
| --- | --- | --- |
| 15 - 30 | Amazon.com | N/A |
These stylish Marshall headphones are one of the versatile gifts that you can gift to about anyone and not fail to impress.
Things like headphones make likeable gifts because they're useful. A good gift should add value to your recipient's life. And no one minds having an extra pair of headphones. Marshall is known for making music equipment and their Major III is one of the best headphones you can get in the price range.
I own a pair and I can tell you that they're great. Everything from build quality to sound is impressive. I like the design. It's simple and stylish. They kind of remind me of the ones that Jake Gallenhyle wore in Demolition.
When it comes to ideal recipients you can gift it to about anyone who uses headphones. I'm sure they will love to add another cool looking pair to their collection.
Keep in mind thought that these are not gaming headphones so wouldn't recommend it as a gift for hardcore gamers. Unless they're into music too.
All in all, this is a versatile gift that anyone will appreciate. If you don't want to spend too much time on picking the perfect gift, you can just give these to them and it will work.
ideal gift for:
✔

Audiophiles

✔

Anyone with a good sense of style

✔

Musicians
Don't Gift to:
✖

Gamers

✖

People who are not much into music