Rock Climbing Mug - A Gift for Climbers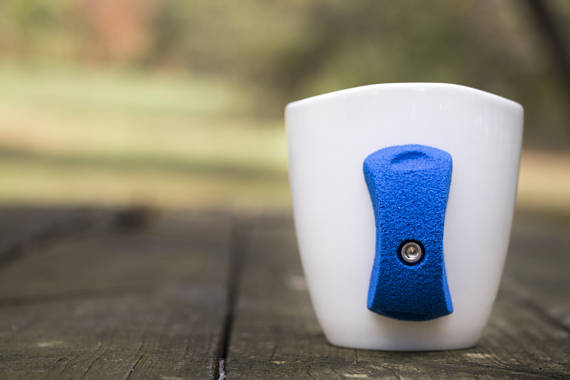 "It isn't the mountains ahead to climb that wear you out; it's the pebble in your shoe."
Can you imagine the number of things that are being invented today? Right now, there probably exists someone sitting in his garage, trying to invent a toilet seat that works on voice command.
A lot of arguments will never happen if he/she succeeds. Let's hope that happens.
Coming back to my point. A lot of cool stuff is being invented everyday by talented people. Most of it we will never hear about.
Science of Gifts has a responsibility of finding such things and figuring out if they're worthy of being a good gift.
While on our quest to find the best gifts of the planet, we stumbled upon this mug. While I usually don't recommend mugs for gifts, this one is an exception.
First of all, it look way too cool for a mug. I'm not a climber and it makes me want to be one.
Why this mug will make a impressive gift is because when you gift someone something keeping their interests in mind. Say you gift a Paris themed gift to someone who loves Paris.
The receiver will know you made an effort to find a gift she will like. This makes an instant impression on her. You come off as thoughtful and caring.
Back to this mug. When you gift something like this to a rock climber, you evoke memories of something they love. Climbing. Your gift will always remind them of climbing, which they love and hence, by the law of association, they start liking you too.
Don't use this knowledge for evil, please.
Also, although designed for climbers, I think anyone will like this as a gift. You don't necessarily have to buy this for a rock climber.
Especially anyone intested in rock climbing will love it.
To conclude this post, this mug will make a good gift for a climber, whether an ameture or an expert. It's cool, well designed, useful and good quality.